Faculty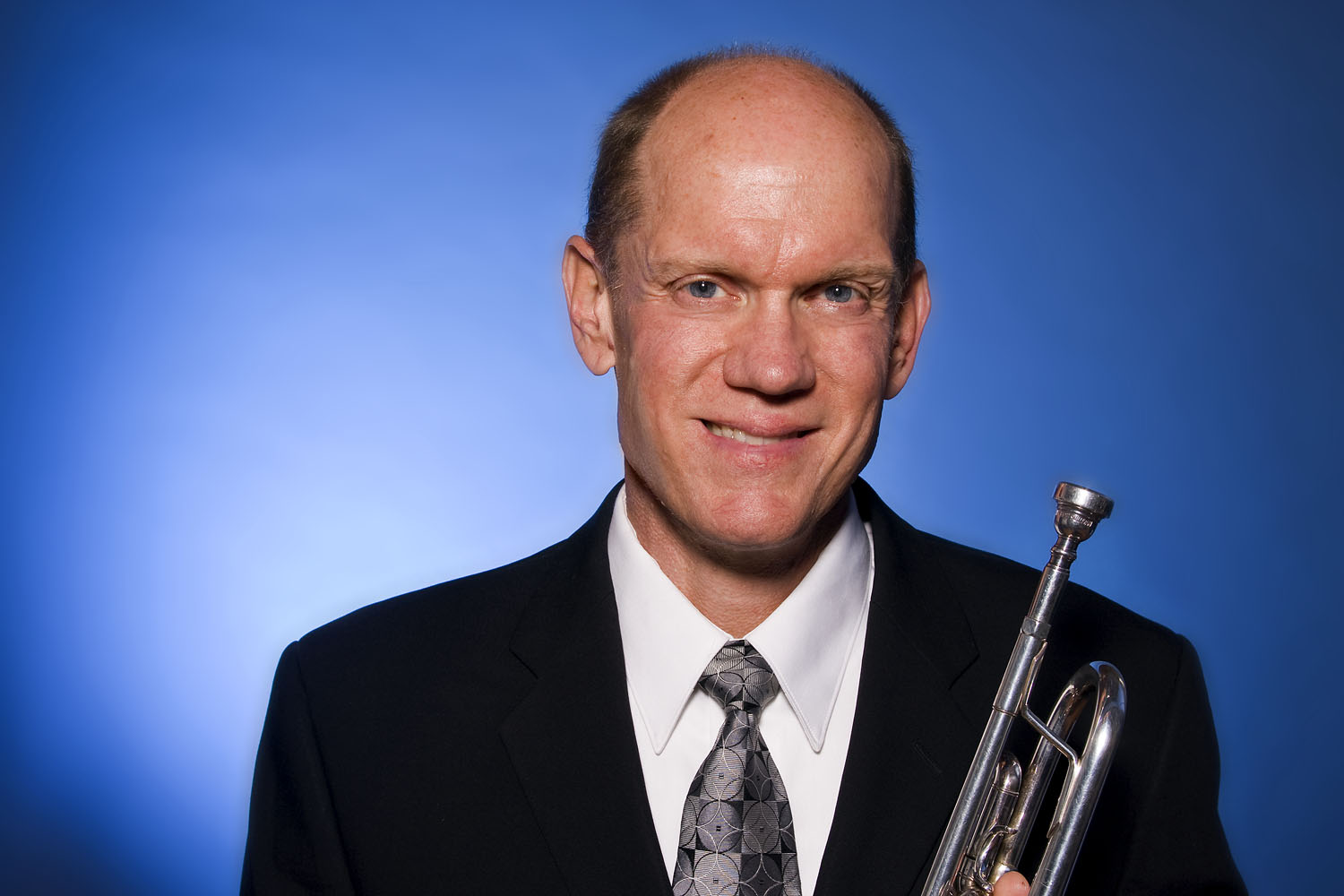 Robert Cannon
 recently retired as Principal Trumpet of the Austin Symphony Orchestra and currently performs with the Austin Opera Orchestra as Principal Trumpet. He teaches trumpet at Texas State University, Cedar Park High School and Cedar Park Middle School. He holds a Doctoral degree in Music from the University of Texas at Austin and has studied privately from some of the top professional trumpet players in the country including James Wilt of the Los Angeles Philharmonic, Raymond Crisara of the NBC Symphony and Richard Giangiulio of the Dallas Symphony among others.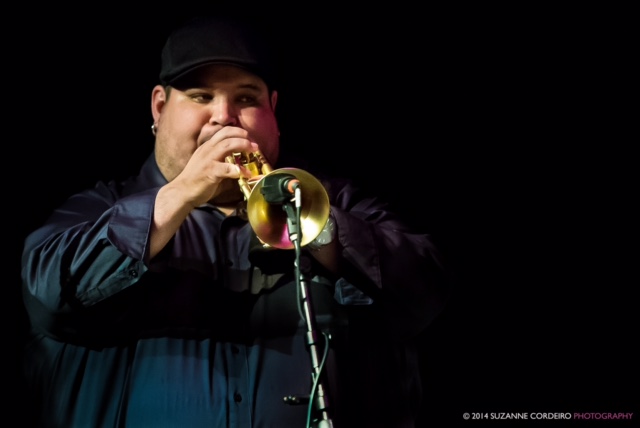 Gilbert Elorreaga
 is a trumpeter for Latin-funk and cumbia powerhouse Grupo Fantasma and progressive funk ensemble Brownout based out of Austin, Texas. With Grupo, Gilbert is a 2008 Grammy Award nominee and a 2010 Grammy winner in the Best Latin Rock category for Grupo's album El Existencial, and was the backing band for several tours with the late artist Prince. In 2013 Gilbert was inducted into the Austin Music Hall of Fame for his contributions to the Austin music scene. Along with his performing successes, Gilbert remains a dedicated teacher. He has maintained an 80-strong studio of the next generation of trumpeters since 2000. He's placed students in the highly competitive Texas All-State Bands/Orchestras every year for the last decade. Students from his studio have gone on to win scholarships to some of the most prestigious music programs in the country including The University of Texas-Austin, University of North Texas, Baylor, Cleveland Institute of Music, San Francisco Conservatory, Mannes School of Music and Eastman. Gilbert lives in Austin with wife Laura and two little girls, Elena and Ashley. His love for the San Antonio Spurs is only second to his love for his family. He is an alumnus of Texas State University where he studied with Dr. Keith Winking.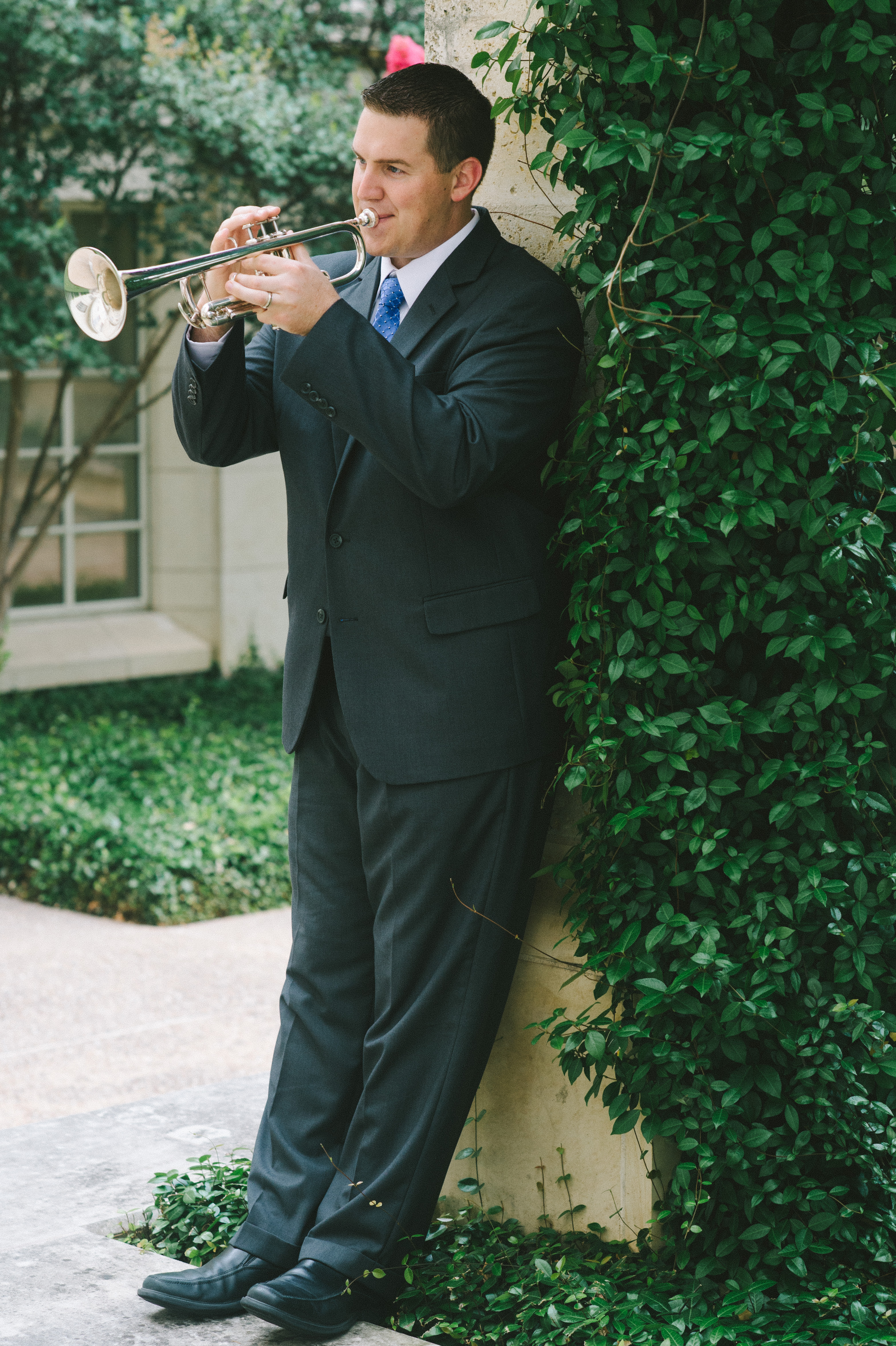 Kyle Koronka
 joined the Austin Symphony Orchestra trumpet section in 2014. He has previously performed with the Austin Opera, Round Rock Symphony, Abilene Philharmonic, Waco Symphony and Brazos Valley Symphony. Kyle holds a Bachelor of Music degree from Baylor University, where he received the Donald I. Moore Award for Outstanding Senior Instrumentalist. He completed a Master of Music degree from Rice University, where he was the recipient of the Armando Ghitalla Memorial Scholarship. In 2010, Kyle completed a Doctor of Musical Arts Degree from the University of Texas at Austin, where he served as graduate teaching assistant for the trumpet studio. His principal teachers include Wiff Rudd, Michael Ewald, Marie Speziale and Ray Sasaki.Kyle serves on the faculties of Southwestern University and Austin Community College, as Part-Time Assistant Professor of Applied Music and Adjunct Associate Professor, respectively. Kyle previously served as Adjunct Instructor of Trumpet at Trinity University in San Antonio. He also maintains a large teaching studio with students from all over the Austin area. Kyle is a Yamaha Performing Artist. For more information, please visit  
http://www.kylekoronka.com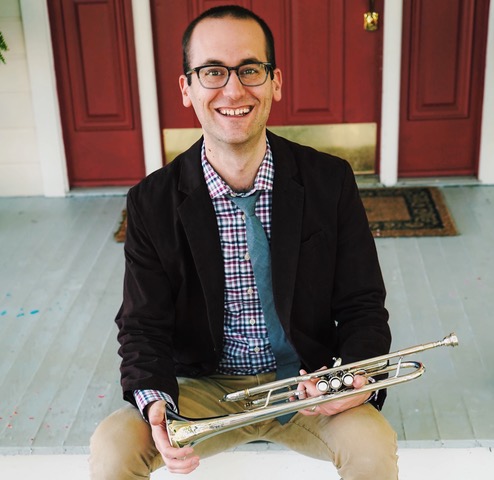 Mike Piccione
 plays second trumpet in the Central Texas Philharmonic, and he enjoys a busy performing and teaching career in the Austin area. Mike has performed extensively in many genres including orchestral, musical theater, chamber music, and jazz. He has a full studio of students who he loves seeing every week in Cedar Park and Leander, Texas. His past students have consistently received recognition at the All-Region and All-State levels in both classical and jazz categories. His students have been accepted as music majors in several college trumpet studios including Juilliard, The University of Texas, DePaul, USC, TCU, UNT, BYU, LSU, and Texas State. Mike attended the University of Maryland and University of Texas where he studied with Chris Gekker, Ray Sasaki, and Steve Hendrickson. He currently lives in Leander with his wife and two kids. When not playing trumpet, he's probably going for a run or at a little league field with his kids.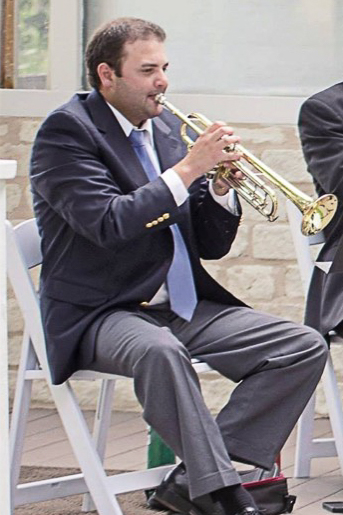 Kurt Kumme
 enjoys an active career as a freelance trumpet player and educator in the Austin area. He received the Bachelor of Music degree from the Hartt School, where he studied with Jay Lichtmann and Roger Murtha (Hartford Symphony). In 2008 he completed the Master of Music from the University of Texas at Austin where he studied with Ray Sasaki. While living in Hartford, Connecticut, his versatility was demonstrated as a member of Hartford salsa bands The Latin Heart Beat Orchestra and Syncopacion', as well as being the founding member of the Midnight Brass Quintet. Kurt is formerly a member of the touring group The American Wind Symphony. He currently teaches privately in Austin at Westwood High School, Canyon Vista and West Ridge Middle Schools. You can hear (but not see) Kurt performing in the orchestras of musical theater productions at the Austin Playhouse, Austin Summer-stock and Zilker Park, as well as numerous other venues in the greater Austin area.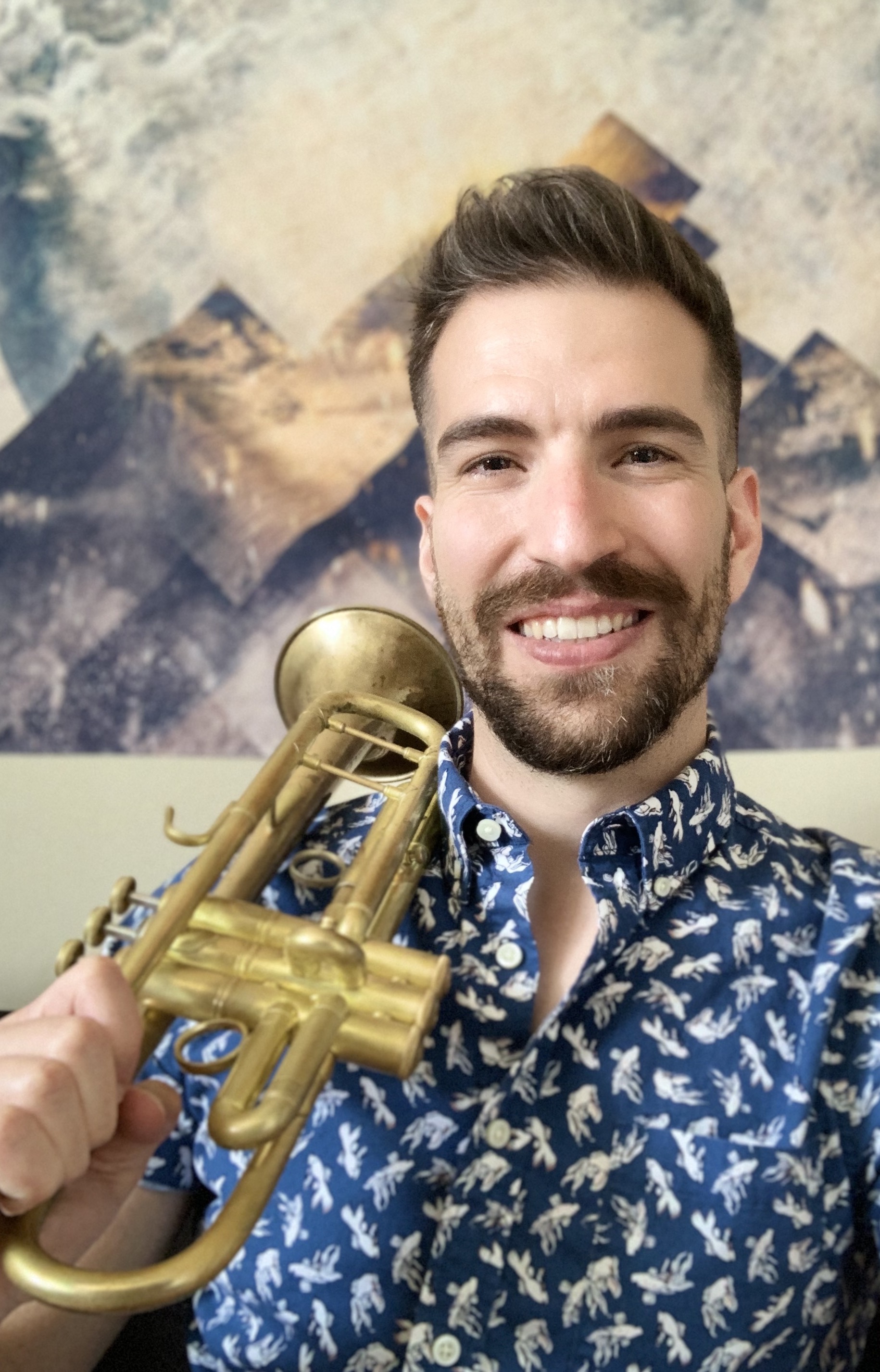 Casey Martin
 is a trumpet player, composer, and educator based in the Austin area. Casey serves as a core member of the Austin Brass Collective and plays principal trumpet with the Cedar Park Winds. Prior to moving to Texas to pursue graduate studies, Casey served as principal trumpet with the Los Angeles-based Debut Orchestra and was a member of the Southern California Brass Consortium and True Brass Choir. Casey has also performed with the Austin Symphony Orchestra and was a member of the pit orchestra for both the Texas Medal of Arts Awards and Hellen Awards for Young Artists ceremonies at the Long Center. As a composer, Casey has had his music performed internationally. His work for wind ensemble entitled Ashen Skies of a Timeworn World was premiered by Jerry Junkin and the University of Texas Wind Ensemble in 2017 and has subsequently seen multiple national and international performances. Casey's music for trumpet ensemble has been performed by award winning groups at the National Trumpet Competition, including two second place finishes by the UT Trumpet Ensemble and a first place finish by the ATX Trumpet Ensemble. He has been writing music for the Austin Trumpet Camp since 2019 and has served as the composer-in- residence since 2022. Casey was the recipient of the exclusive Composition and Theory Department Fellowship while studying at the University of Texas. Casey maintains a thriving studio of over fifty students in Leander ISD. His students have successfully auditioned into Region and All-State ensembles, received superior ratings at Solo and Ensemble festivals, and participated in summer music camps around the state. Casey's students have gone on to pursue music at the collegiate level in top university music programs, including Texas State University and the University of North Texas. Casey received bachelor's degrees in Performance and Composition from the Bob Cole Conservatory of Music at Cal State Long Beach and a master's degree in composition from the University of Texas at Austin.