Guest Artists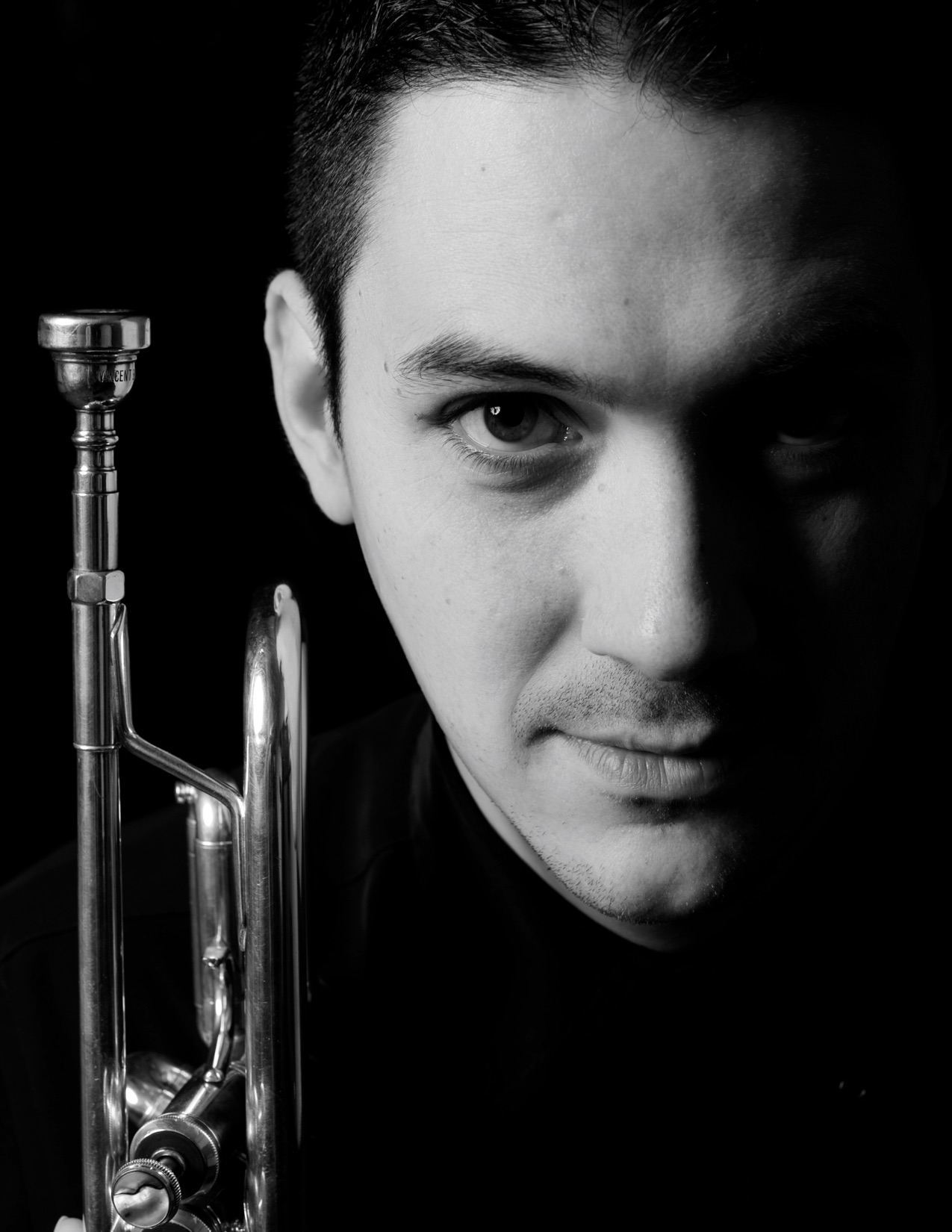 Justin Emerich
An internationally renowned trumpeter and teacher with extensive national and international performing experience, Justin Emerich is Associate Professor of trumpet at Michigan State University, College of Music. Emerich's orchestral experience includes serving as acting associate principal trumpet of the San Francisco Symphony, as well as performing with the Chicago Symphony, Cleveland Orchestra, Philadelphia Orchestra, Detroit Symphony, St Louis Symphony, Metropolitan Opera Orchestra, San Diego Symphony, San Francisco Opera, Malaysia Philharmonic, Seoul Symphony, Seattle Symphony, Seattle Opera, Grant Park Symphony, New Jersey Symphony, Buffalo Philharmonic, Grand Rapids Symphony, Palm Beach Opera Orchestra, and the New World Symphony. He has been a featured soloist with the Seattle Symphony and the Fulcrum Point New Music Ensemble in Chicago. Additionally, while with the San Francisco Symphony, Mr. Emerich was singled out by the San Francisco Chronicle as one of the Symphony's "superb soloists" for his piccolo trumpet solos in Handle's, The Trumpets Loud Clangor.
Emerich is an avid chamber musician and has been a member of, and toured with, such groups as the Canadian Brass, Burning River Brass, Proteus 7, and Pink Martini. Performing with these groups, he traveled extensively throughout Europe, Asia, the Caribbean, and all 50 states in the U.S. While with the world-famous Canadian Brass, he performed as solo-piccolo trumpet and collaborated with the New York Philharmonic and Philadelphia Orchestra brass sections. Emerich and the Canadian Brass were also featured with the New Jersey Symphony and premiered a new work by Bramwell Tovey with the Vancouver Symphony. He currently performs as the piccolo trumpet player with Burning River Brass and has recorded 5 albums with that group. Emerich has also performed in numerous Broadway shows in New York City including Kiss Me Kate, Into the Woods, and 42nd Street.
In 2017 Mr. Emerich and the Michigan State University Wind Ensemble premiered the John Mackey trumpet concerto, Antique Violences. The work was a four-movement work commissioned for Mr. Emerich and the MSU Wind Symphony and featured Emerich on 5 different trumpets with an entire movement dedicated to his piccolo trumpet expertise. Emerich and the Wind Symphony, directed by Dr Kevin Sedatole, recorded the concerto on the Blue Griffin Label. Additionally, Emerich has made recordings for the Columbia, SFS Media, Naxos, New World, Dorian, Burmermusic, LML music, and Albany record labels. Furthermore, Emerich has recorded for hundreds of TV shows, movies, and video game soundtracks. A few of his recording credits are The Blind Side, Rambo 4, The Halo video game franchise, Gears of War, Community, and the AFC Championship game promo for the NFL.
Emerich is a Bach Trumpets Performing Artist and a graduate of Lynn University and the Juilliard School of Music.